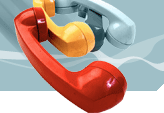 Maintaining control of your website traffic is really, really important – particularly when you are an affiiliate marketer. I give this advice based on my own experiences and although, I had heard people 'say' it before, it never really dawned on me just how important this piece of advise was…
I have recently had the joy of one of the affiliate programs I promoted closing down.  When the program closed down, all my affiliate links were disabled on the host site and when someone clicked on my link, they got a 'dead page'.  Not a good look.
The trouble that I'm encountering is that I have linked my raw affiliate link 'all over the place' and I can't remember where!  I now keep getting notices from the affiliate program saying that  I'm sending traffic to a 'dead link', but I can't find from where.  It is very painful.
Now, if I had taken this one piece of advice when I first started promoting as an affiliate – I wouldn't be in this situation and I would be able to direct the traffic elsewhere and take advantage of it.
Keep Control Of Your Traffic
You need to maintain control of your traffic.  The question is how do you do it? The best way is to setup one link that you use to direct traffic to your third party or affiliate link.  These are called Redirect Links and will allow you to manage your affiliate links and send them whereever you want.
There are third party services that will allow you to redirect your affiliate links, like BUDURL, Viral URL, Tiny URL  however, if you have your website I strongly recommend you redirect your links through website.
By redirecting links through your website, you maintain full control of those links and cement your branding.
Link Redirects Through Your Website

Redirecting links from (or through) your website is a great way of maintaining control of your traffic and maintaining your branding.
When you use redirects through your website, these links will look like:
https://mysite.com/recommends/myfaveproduct or
https://mysite.com/myfaveproduct
and when you click on these links you are taken to another site entirely, generally an affliate link.
You can achieve a link redirect using a html file or through the .htaccess file (if you are running an Apache server).  These methods are effective, but can be cumbersome to manage, put in place and require a degree of knowledge in editing html files.
WordPress Blog Users
If you have a self hosted WordPress Blog, there is a neater solution.  The Redirection Plugin.  This is a great plugin that will allow you to easily add redirects to your site and track the number of hits, using the wordpress graphical interface.
Domain Redirects
USing a domain name to redirect to an affiliate link is a popular practice.  This is one of the strategies outlined in the One Week Marketing Plan and can be very effective.
When you register a domain name, many registrars provide the ability to 'point' the domain to another url, like your affiliate link.
Given that you can purchase .info domain for $1.99 per year, this is an excellent strategy.
The only thing that I do have some reservations with this strategy is that you can have one link per domain – which might mean you end up with a number of domain names.
You Be The Director
The thing to remember is that by directing all your third party or affiliate links through your website or through a domain redirect, you can quickly and easily change the destination.
I also recommend that you use redirect links to control your Social Network links too – that way, if you decide to exit that social network you can still connect with your followers.