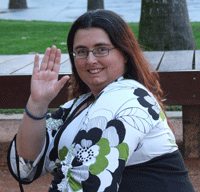 It has been a long time coming, but I finally decided to set up a site where people can come to get help with their internet challenges whether they be technical problems, marketing assistance, copy writing or general issues. I have worked in the IT industry for over 20 years and I have been helping people banish their internet blues for the last few years.
I have a MBA specializing in Internet Marketing and an Associate Diploma of Electronic Engineering and a whole heap of practical experience. I love to help people.
I offer a comprehensive service to solopreneurs and small to medium businesses to put your business online.  My services include Copywriting, Search Engine Optimization, Traffic Generation Activities and Website Design, Development and Implementation.  I also offer product development and creation services.  I offer a top quality service that stands by its reputation.
My most recent projects include:
If you are looking for a quality, reliable service to get your business humming on line, I am here to help you.
Please review my service offerings displayed here and feel free to contact me either by using the form below,
on Skype or Telephone +61.411573983